Our Surf School
VIDASURF ECOTOURS surf school in Puerto Escondido offers surf lessons for beginner, intermediate and advanced surfers. We also offer surf trips, surf packets, and surf camps including accommodation. Whatever your level we can help you improve and achieve your goals, while having lots of fun!
We have a range of great beaches to choose from in and around Puerto Escondido; Carrizalillo, La Punta, and Zicatela to name just a few. We conduct our lessons at the beach with the best conditions for your level and goals. We will take care of all the equipment and transport, so you just need to be ready to have a great time.
All of our surf lessons include:
Transport to and from your accommodation to the surf spot with the best conditions for your level.
All required equipment for the class (surf board, rash guard, wax, leash).
Introduction to ocean theory to offer the safest possible experience.
Certified surf instructor (Association of Mexican Surf Instructors).
Surf lessons
Our surf school offers both semi-private and private surf classes. We can also cater for larger groups and families (children age 5 upwards).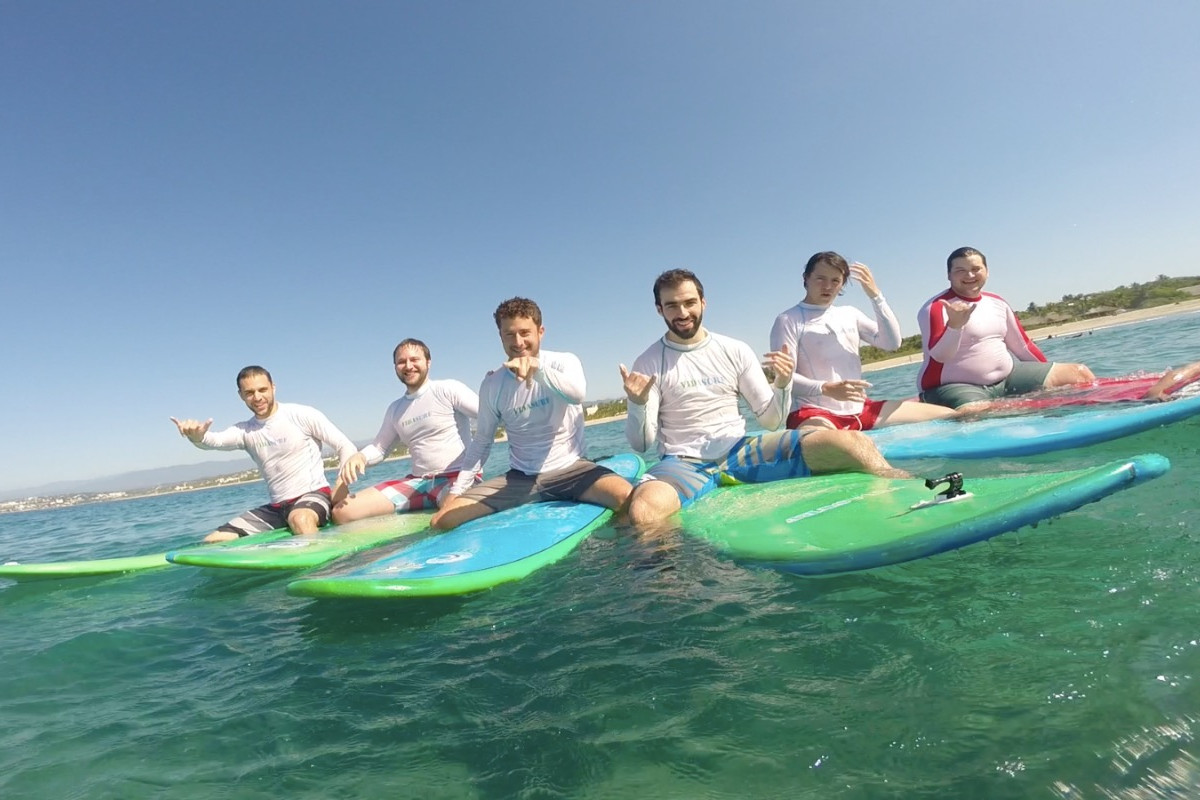 Surf lessons grupal
Our semi-private surf classes are a perfect option for groups or those wanting to share the experience with others. Our ratio of two students to one instructor ensures you will work closely together to improve your surfing.
Minimun 2 persons
50USD per person / Duration two hours.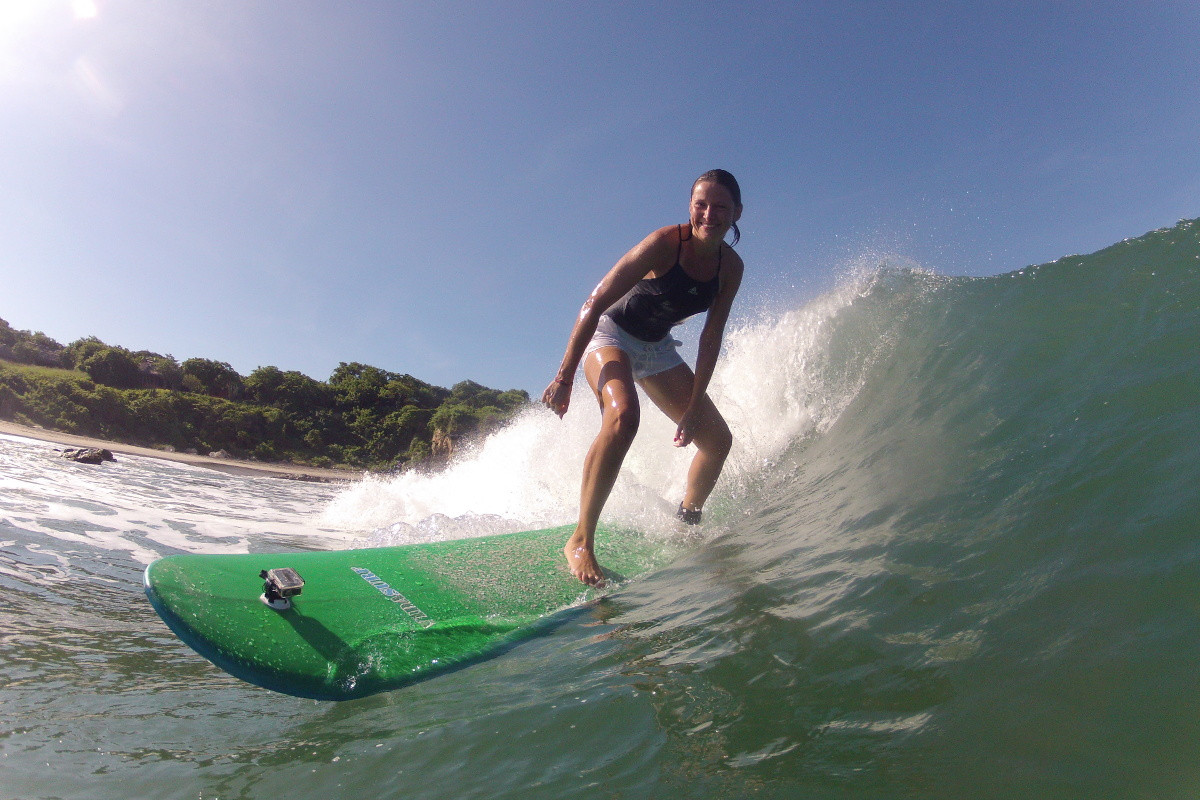 Private surf lessons
This private surf class is one on one with the instructor, offering a highly tailored experience for any level of surfer. Whether it's your first time on a surfboard, or you are looking for more advanced coaching our private classes provide you with 100% attention and feedback to meet your goals.
One person
73 - 75USD / Duration three hours.
SURF TRIPS
Discover different beaches on the Oaxacan coast with a surf trip with VIDASURF ECOTOURS . We have an array of magnificent point breaks and beach breaks on our doorstep, come and explore them with us.
Whether you are looking for that long rolling left and need a guide, or are wanting to take surf classes while exploring another beach we can provide you with a trip to remember! Surfers of all levels will enjoy the excitement of discovering stunning beaches and uncrowded waves.
Surf trips can be half day, full day or overnight. We can tailor trips according to your specifications, so please enquire for more information and prices. Not sure what you are looking for? No problem! Let us know your level and we can propose the best options.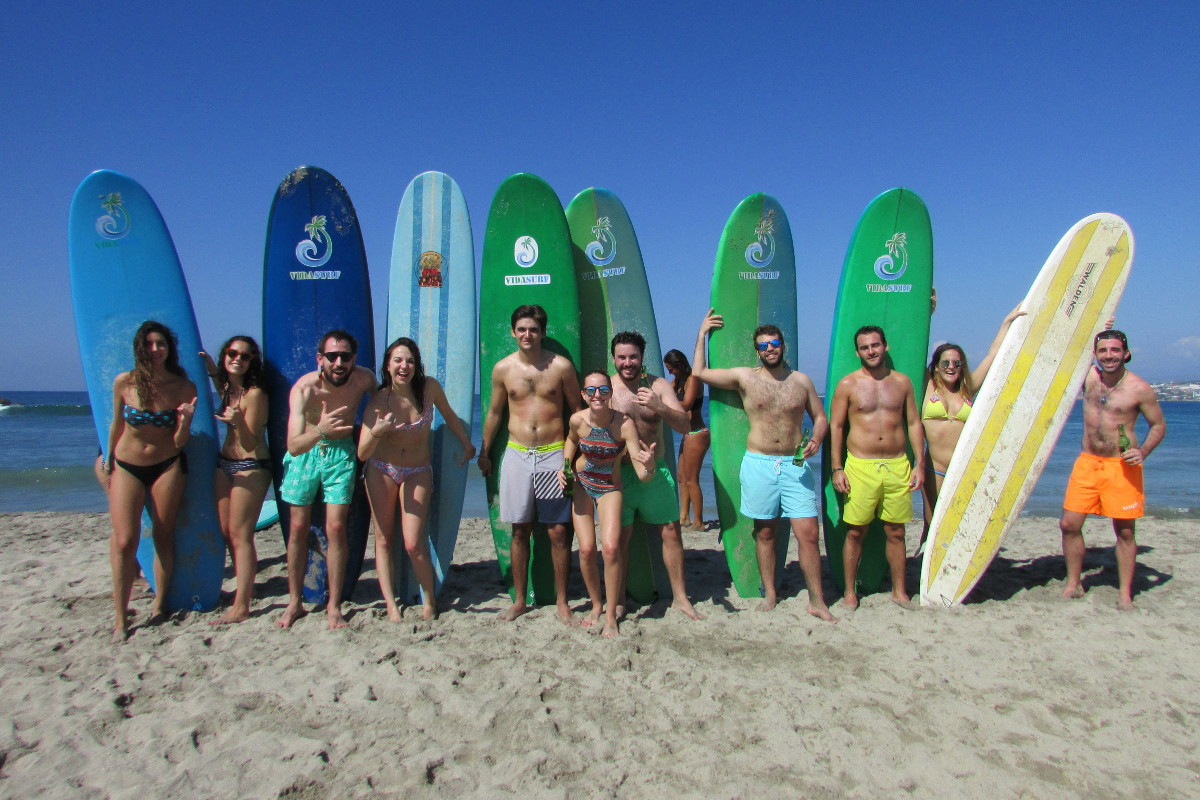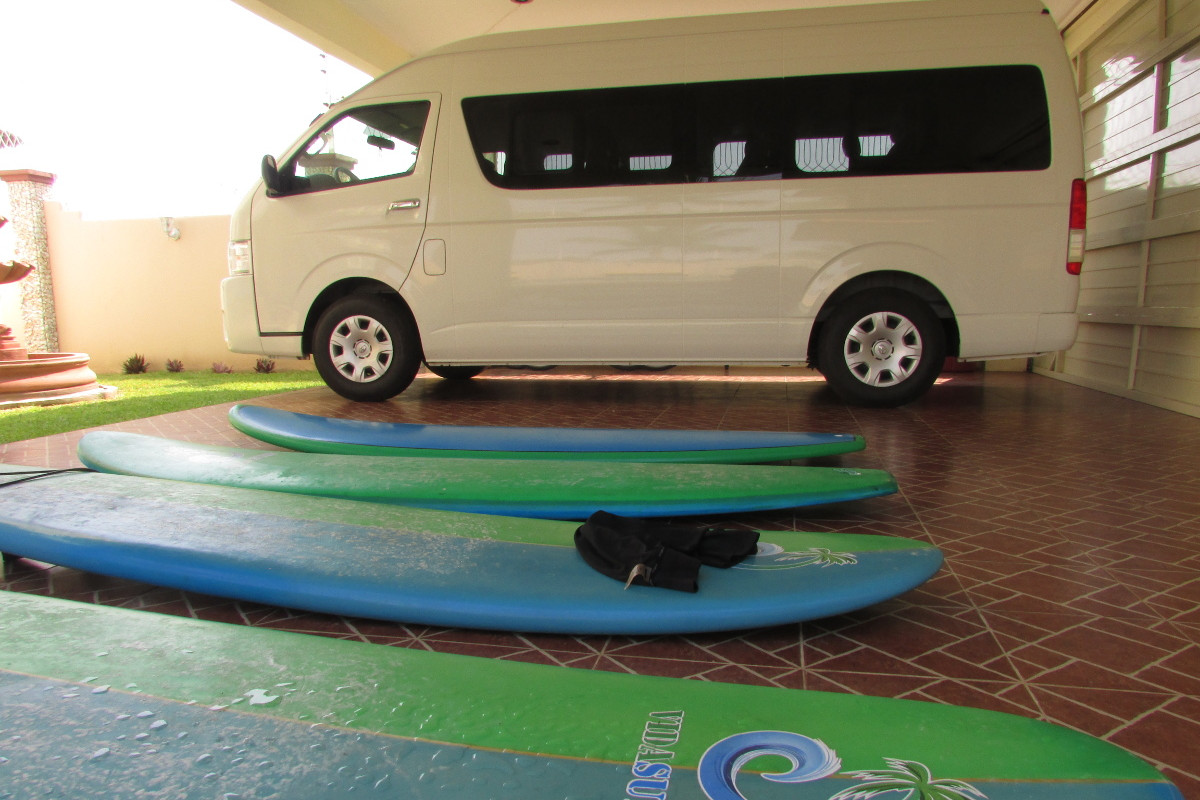 Vidasurf Ecotours in Tripadvisor
Opinions of satisfied customers

Amazing it was incredibly romantic. horse, sunrise and beach with waves. the horses were very docile and obedient. incredible emotions!🧡 very grateful to Antonio, who picked us up from our home. took a lot of great photos, showed the best place for breakfast.

Super Surf cool, patient and very focused surf trainer! three hours with Antonio & Chico were brilliant! hope to try again one day :)

The best tour!!! My friends and I did a bioluminescent tour with Toño and Emilio, and it was definitely one of our best experiences in Puerto. The tour surpassed all of our expectations. It included transportation, a boat ride with bird watching along the lagoon, time on a gorgeous beach at sunset, the best seafood dinner we've ever had, a bonfire, and a night swim in the bioluminescent water. The tour was so comprehensive and we honestly couldn't have asked for a better time! Toño was both super knowledgeable about everything and also entertaining. I'd highly recommend any tour of the tours with him. The next time we return, we'll definitely book with Vidasurf!

The best bioluminescence tour My friends and I did the bioluminescence tour with Vidasurf and honestly for me that was the best experience ever. Not only did we see bioluminescence while swimming under a tent in the lagoon at night but I also had the opportunity to go on a surfboard that was attached to the back of the boat and be towed while trying to keep my balance 😂. It was a fantastic and unforgettable experience! Then we headed to the beach to watch the sunset and sat around a bonfire while roasting marshmallows before heading back to the lagoon to see the bioluminescence at night. I would definitely 100% recommend this tour to everyone! It was so magical and almost unreal.

Wilmer Jose Perez Diaz
2021-07-31
Gran experiencia tomando olas en el amanecer de Puerto Escondido!! Increible la experiencia de aprender a surf y tener un par de dias de calma y paz. Las personas de vidaSurf Ecotours se portaron increible conmigo y nos mostraron los mejores lugares para desayunar. Sin duda si buscas paz y tranquilidad ve a puerto escondido y no olvides en ir a surf con toño

Surfing for beginners First ever surf lesson and by the end I was able to stand up and catch a wave (with lots of encouragement). They also took photos and videos, which is SUPER helpful when it comes to figuring out what you're doing wrong and how to improve your stance/how to shift weight. Great experience!

LOVED our surf lessons My boyfriend and I took 4 surfing lessons with Toño and his team while we were in PE. We loved our experience and could not recommend it more! Next time we're in PE, we will definitely hit them up for more lessons. -Transportation: we were picked up at our AirBnb and dropped back off at our AirBnb -Learning to surf: Toño taught us the rules and basics really well -Practice: The team pushed us really hard and really wanted us to catch waves. We had a blast. -Communication: communicating via WhatsApp was super easy! -Class sizes: class sizes ranged from 2-5, and even when there was 5 we were able to catch a lot of waves.

Gran Experiencia Excelente experiencia, Jose le dio clases a mi hijo y logro que se parara en la tabla rapidisimo, con toda la paciencia! le enseño de tal forma que ya quiere regresar y seguir apendiendo! Toño nos explico todo y se nota que no hay nada que les apasione mas que el surf y enseñarlo a los demas. En verdad lo recomendamos!!!

Friendly & Experienced Surf Instructors My friends and I took surf lessons with Toño and his team. They were awesome! We started with safety and board positioning training on land to make sure everyone was comfortable before entering the water. Once in the water, the instructors were by your side helping you navigate and ride the waves! I highly recommend Toño and his team. - Mac

Surf Lesson We had a great time surfing with Antonio and his team! We were all beginners and they were patient as we learned, but also pushed and coached us to catch the waves. I definitely feel more confident hopping on a surf board now. We met them at Playa Carrizalillo beach at 9am for a ~2.5hr lesson, started with on-land instruction and practice, then headed into the water. After the lesson, our instructors took us to a great local breakfast spot and even dropped us back at our hotel. The Vidasurf team was friendly, quick to communicate via WhatsApp, all equipment was in great condition, and boards and rash guards were included in the price.
Contact us
Vidasurf Ecotours: Travel agency registered with the National Registry of Tourism # 04203180021 by the Federal Secretariat of Mexican Tourism.