Tour to swim in bioluminescence
Experience the magic of swimming the in glowing, bioluminescent waters of the lagoon. Learn about the phenomenon of bioluminescent plankton, their ecosystem, and it's importance for the environment.
Bioluminescent waters is a phenomenon that occurs in a few special places in the world. The lagoons near Puerto Escondido are one of those places. The right mix of salt and freshwater in the lagoon fosters a high level plankton (who are responsible for the bioluminescent light). This high level of plankton combined with limited light pollution makes the lagoons near Puerto Escondido the perfect place to witness this exceptional sight.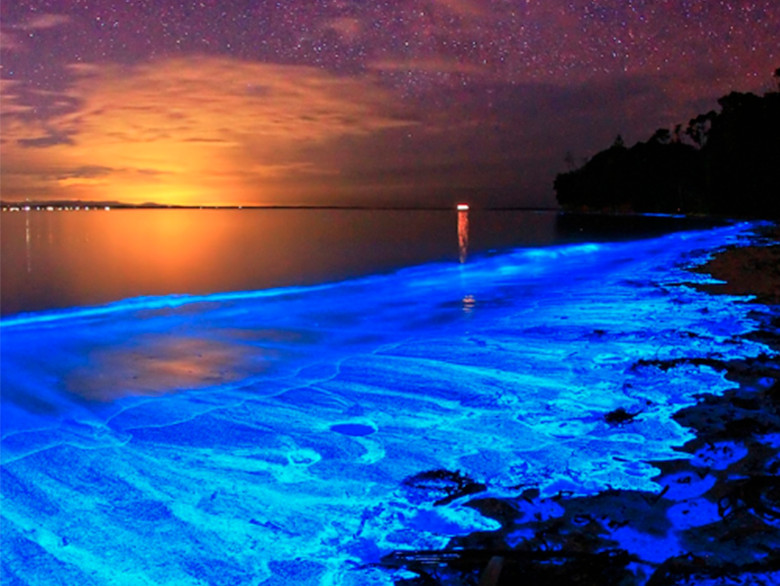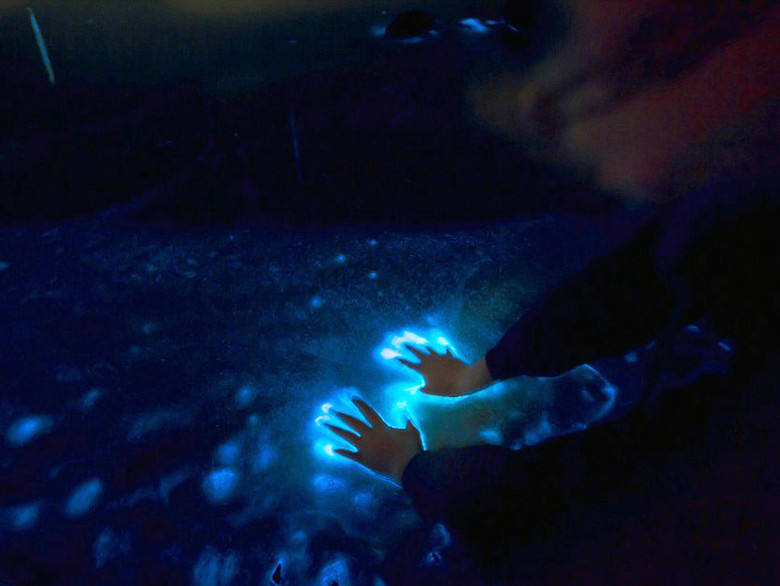 In this tour, one of our most popular, we travel to the lagoon, a 20 minute drive from Puerto Escondido. We leave in the evening to arrive at the lagoon in darkness. Once at the lagoon, your knowledgeable guide Antonio, who has a degree in Maritime Sciences, will give you a range of information about the lagoon ecosystem, and the plankton who create this phenomenon.
Shortly after, we board a boat that takes us onto the lagoon where we bathe in the warm water and view the magic of the bioluminescent plankton. We spend around an hour on the lagoon enjoying the peaceful waters and the stunning night sky. Returning to shore, the tour concludes and we make our way back to Puerto Escondido.
This tour is perfect for families and groups looking for a night to remember. This tour can be paired with our tours to the lagoon on boat, kayak, or stand up paddle to view birds and the stunning sunset prior to witnessing this phenomenon in the evening. Get in touch to enquire.
Duration: 3 hours
Minimum 3 people
Cost: $25 a $20 USD per person
Contact us
Vidasurf Ecotours: Travel agency registered with the National Registry of Tourism # 04203180021 by the Federal Secretariat of Mexican Tourism.